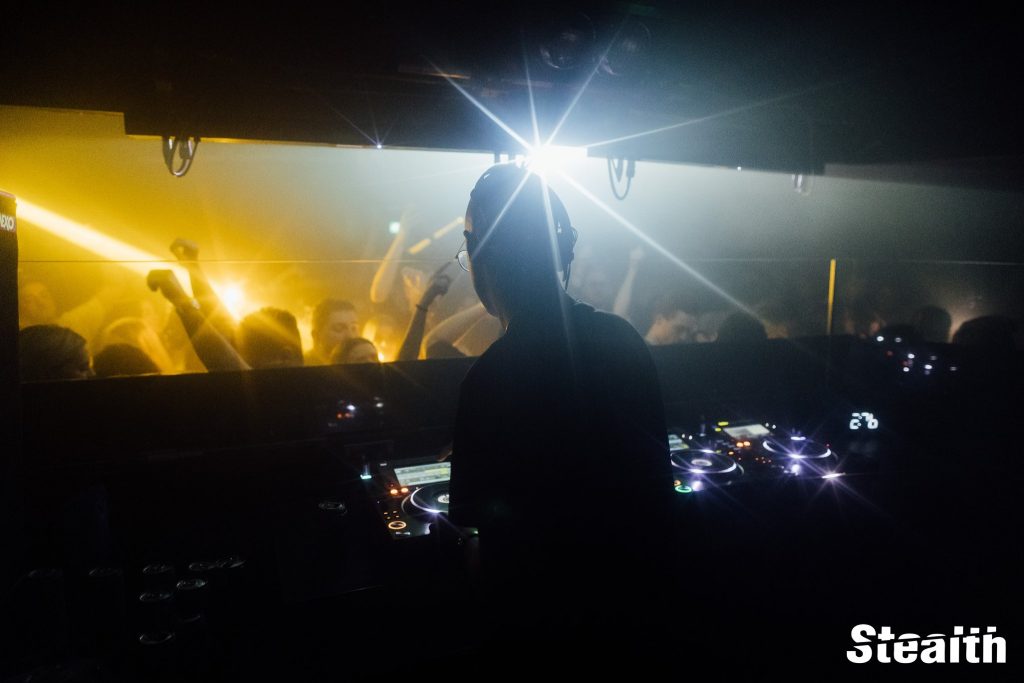 On Friday 8th November 2019 we had the pleasure of welcoming Palms Trax to Stealth, and below is a link to a live mix of the warm-up set on the night, from Stealth resident D'lex.
Tracklisting:
??? – ???
Folamour – 'Ivoire feat Kio Amachre (Austin Ato Remix)'
Jack Tennis – 'Money'
Black Box – 'Everybody Everybody'
Deadly Avenger – 'Throwdown At Del Mar'
Christian S – 'Do You Do (Sax Edit)'
Alan Dixon – 'La Danza'
Unknonwn Artist – 'Pianodance'
Clarian – Ankh'
Nyra – 'Both Of Us Knowing'
Mirrors – 'Hide & Seek (Liv Spencer Remix)'
Cinthie – 'Together'
Emmanuel Jal – Ti Chuong (Musumeci Supernatural Extended Mix)'
Roosevelt – 'Sea (Young Marco Remix)'
Lauer – 'Inkel Jet 880'
DJ Seinfeld – 'Lovejoy'
Morenas – 'Hazme Sonar'.
And if you like the sound of that mix you can check out D'lex's Spotify Playlist of the tracks he has been playing at his Stealth residency.